Daves Old Computers - Various S-100
The 100 pin bus defined by the Altair soon became an industry standard, and was adopted by many of the early 8080 and Z80 systems.
Click any photo to view a large high-resolution image.
---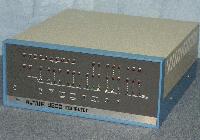 The announcement of the Mits Altair 8800 in Jan 1975 Popular Electronics kicked off the personal computer revolution. The Altair is the first successful and affordable personal computer. Inside this machine are all Mits original boards, including a two-board cassette interface which is used to load software such as Altair BASIC. Here is a view of the back.
There are two Altair 8800s in my collection. The other one has been in my posession since it was nearly new, and documented extensively on my Altair page.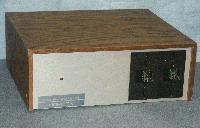 The NorthStar Horizon is reported to be the first microcomputer to ship with internal diskette drives. This hard-sectored system requires special diskettes, however it is very reliable. View Inside, Back. Horizon System Manual (200k PDF), Users Manual (460k PDF), My Horizon Simulator, NorthStar 1978 Product Catalog (4M PDF)
Additional NorthStar documents are available on my Altair documentation page.
Installed S-100 cards: NorthStar: ZPB-A2. MDS-AD3 and 2S-64k.
Donated by Richard Parsons.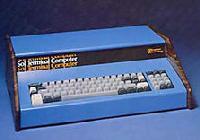 The Processor Technology SOL Terminal Computer started out as a simple terminal, and grew into a full computer. Although it is a single-board system, it is also an S100 machine with an optional buss expanion and cage. Originally sold as a kit, I received my SOL only partially built and missing the main chassis components.
The photo to the left is of a complete machine from a magazine advertisement - click it to see my unbuilt SOL parts. Restoration of this machine is an ongoing project - stay tuned.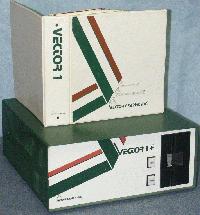 The Vector Graphics Vector-1 is one of the first S-100 computers to eliminate the front panel and rely on software in ROM to bootstrap the machine. This Vector-1+ is a slight enhancement, moving some power supply components allowed room for one internal 5.25" diskette drive.
Here is a view of the back, and a look inside.
Vector Graphics 1977 Catalog: page1, page2, page3, page4.
Price list: page1, page2.
My Horizon/Vector Simulator.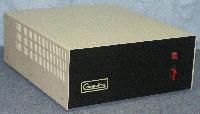 Godbout/Compupro was another manufacturer of S-100 systems. Inside this rugged chassis is a 20 slot backplane and a high-stability power supply with constant voltage transformer. Here is a view of the back. This particular system has a 16-bit 8086 processor. Here is the Chassis manual
Installed S-100 cards: Godbout: CPU186B, Disk1A, Disk2, Interfacer-4, Ram16, 172C.
Donated by Richard Parsons.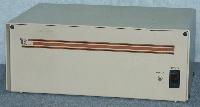 Another system using a power supply based on a constant voltage tranformer, this compact TEI chassis features a 12 slot backplane.
Views: Back, Inside. Look carefully, and you will see that one S-100 slot extends outside the chassis front wall (but behind the separate front panel) - this chassis can accept a front panel such as the IMSAI panel. Installed S-100 cards: Cromemco ZPU, Cromemco 16FDC, CCS-2065.

Donated by Michael Ball.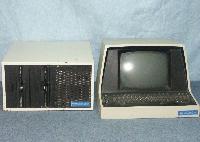 This Canadian built Wynchester system came to me loaded with NABU 1100 cards (also Canadian), although I do have some original Wynchester cards in my collection. The "Wynchester" terminal is actually a rebadged SOROC. Here is a view of the back, and a look inside.

Installed S-100 cards: Andicom AC1100, ADM1000, ACIO, AFC1101
Wynchester Manual (6M PDF),

Donated by Richard Parsons.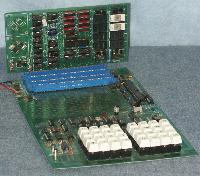 This unique Multiflex S-100 mainboard combines a 4-slot backplane with a keypad/display. a cassette tape interface, and an EPROM programmer. I believe it was intended mainly as an educational system.
I am seeking more information on this system - if you can help, please contact me.
Donated by Richard Parsons.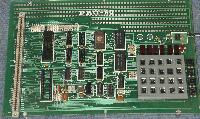 The PRO-80 by Protec of Montreal, Quebec Canada is described as an "S-100 Trainer". Essentially a single-board Z80 computer, this unit features a single S-100 expansion slot. The system incorporates 1K or ROM, 1K or RAM (expandable on-board to 2K), and a keypad/display. The idea was to provide a very low cost means of experiementing with S-100 cards, albeit one card at a time. Download manual (2.5M PDF).
Donated by Richard Parsons.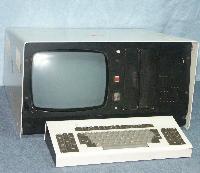 The Compuduct "Rainbow" is a rather oddball S-100 system.. The card cage uses the standard S-100 bus pinout, however the power supplies are regulated and Compuduct cards are 1/3 higher than standard S-100 cards. There are three standard S-100 cards in this system, however the power regulators have been removed. This thing is also MASSIVE - thats a 12" monitor! I am seeking more information on this system - if you can help, please contact me.
Views: Back, Inside, InfoLabel.
Donated by Richard Parsons.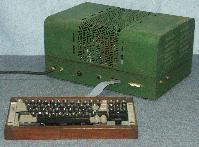 Click this photo to visit my page on two very unique S-100 systems which are complete homebuilt implementations of a TRS-80 Model III.
---
Back to Old Computers

Copyright 2004-2007 Dave Dunfield.