Daves Old Computers - Atari 8-BIT
Atari - makers of arcade video game machines, then home video game consoles also had a line of home computers. Drawing from their lineage in video game systems, the Atari 8-bit machines supported color graphics and joystick inputs, and many games were available for them.
Click any photo to view a large high-resolution image.
---
Original Atari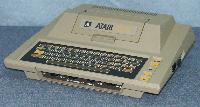 Atari's first home computer the "Atari 400" like many other vendor's first entries suffered from a cheap/poor keyboard. Aside from that it was a reliable machine, although primarily a "video game console with a keyboard".
Views: Main unit, Back, Side, Bottom,, Inside, Aftermarket Keyboard.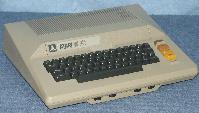 The "Atari 800" is a bigger more serious home computer. It featured more memory, a better keyboard and two cartridge slots.
Donated by the Brantford PC Museum.
Views: Front showing open cartridge door, Side showing connectors.
---
XL series
The Atari 600XL and 800XL were replacements for the earlier 400 and 800 machines, and featured improvements such as full sized typewriter keyboard, and BASIC in ROM. The 600XL never really caught on, as it was fairly limited by it's 16k RAM, however the 800XL was a capable computer for the time.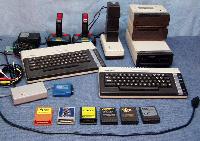 Clockwise from top left:
600XL power supply. Atari Joysticks. 800XL power supply, with tape/disk supplies stacked on top. 1050 disk drive and two 1010 tape drives. Atari 600XL, Various software cartridges. XM301 modem, video cables, Atari RF switch cable.
Center: Atari 800XL. Small blue adapter is parallel printer cable. Front: Atari peripheral cable.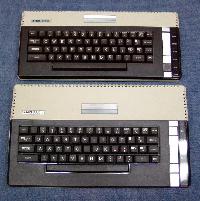 Closeup view of 600XL and 800XL front panel/keyboard.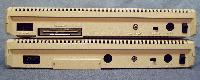 Atari 600XL/800XL rear panels. Left to right:
Peripheral connector, Parallel expansion bus (covered), Direct video output (800XL only), RF video output, RF channel select, Power supply connection, Power switch.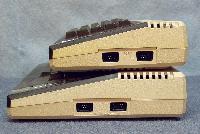 Still useful as an Atari "game consoles", there are connections for two joysticks on the right side.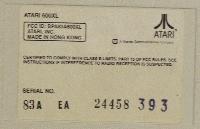 Information label on bottom of 600XL.
---
Peripherals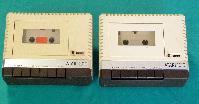 A pair of Atari 1010 Cassette tape drive units. Although these have the same model number, and appear identical at first glance, they are not - look carefully at the placement of Stop/Eject and Pause buttons.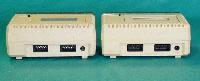 Rear view of the 1010 Cassette tape drives. Two peripheral connectors allow for daisy chaining multiple devices.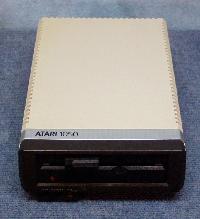 Atari 1050 floppy disk drive. This drive connects to the Atari over a the 19200 bps serial peripheral bus.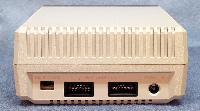 Rear view of 1050 diskette drive.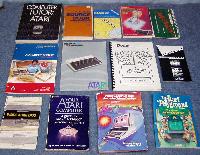 Atari documents:
Top: Computer Tutor, Atari BASIC source boot, Basic XE, Easy guide to Atari, Paperclip.
Center: Editor/Assembler, 800XL manual, Pascal, Atari BASIC reference guide.
Bottom: Inside Atari DOS, Your Atari Computer, Atari graphics & game design, Atari Playground.
---
Atari 8-bit computers Frequently Asked Questions (330k TXT)
Atari 8-bit computers Reference manual (160k PDF)
Indexed version of Atari 8-bit computers Reference manual (400k PDF)
6502 CPU Data Sheet (2M PDF)
Atari 8-bit simulator (dos)
Atari 8-bit simulator (win)

---
Back to Old Computers

Copyright 2004-2005 Dave Dunfield.