Daves Old Computers - Atari Portfolio
The Atari Portfolio started out in 1988 as the "Distributed Information Processing (DIP) POCKET PC" - It was purchased by Atari and made available as the Portfolio. This is one of the very first Palmtop MS-DOS computers
The Atari Portfolio was donated by Rick Sloan.
Click any photo to view a large high-resolution image.
---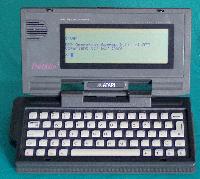 It runs DOS 2.11 (called DIP-DOS), and also has built in Text editor, Spreadsheet, Address book and Appointments manager.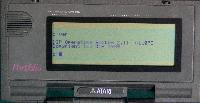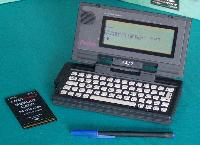 It has 128k of internal RAM, which can be partitioned for system RAM or bulk storage. The DOS operating system runs directly from internal ROM so it does not consume RAM for it's code. A closeup of the display.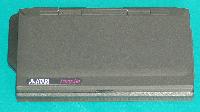 With the cover closed, it becomes a compact package that can fit in a shirt pocket.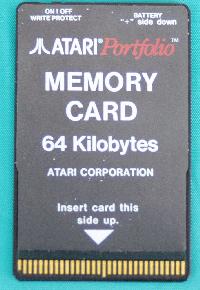 External memory cards can be used to expand the Portfolio's storage capacity.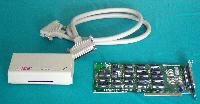 The fastest way to transfer files between the Portfolio and a PC is to use this "PC Card Drive" which allows the PC to directly access the Portfolio memory cards.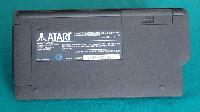 A view from the pack showing the information label.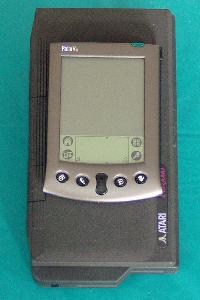 To give you an idea of how large it is, here it is with a Palm Pilot.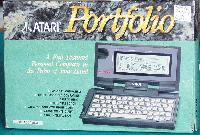 Here is the front of the Portfolio box.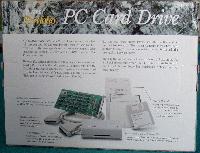 And here is the back of the Portfolio box.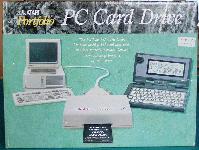 Here is the front of the Card Drive box.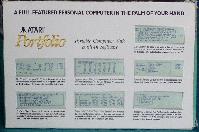 And here is the back of the Card Drive box.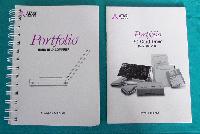 The Portfolio and Card Drive documentation.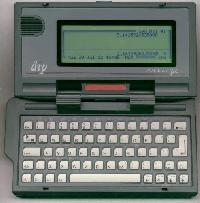 This is an original "DIP POCKET PC". Note that it still has the Atari logo key in the lower lefthand corder.
---
Back to Old Computers

Copyright 2004-2005 Dave Dunfield.